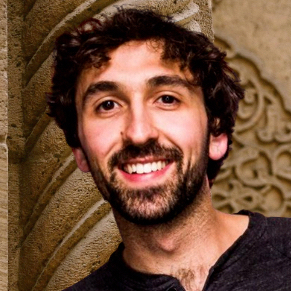 Charlie Stigler
Hey there! I'm Charlie, a fellow human living in sunny(ish) San Francisco. I'm interested in art, fabrication, tech, urbanism, psychology, and education.
These days, I mostly work out of the Box Shop building large-scale steel sculptural art. Besides my personal projects, I spend much of my time helping with larger art pieces, often as part of the Flaming Lotus Girls.
Previously, I worked across product strategy, engineering management, and more at Workday. Before that I founded Zaption, a video learning company which was acquired by Workday in 2016. I'm also the developer behind SelfControl, a popular open-source Mac productivity app. I was a 2012 Thiel Fellow, and attended Columbia University for one year.
In my free time I enjoy picking up new skills (from hang gliding to improv to welding), caring for my growing family of houseplants, and spending time in the company of good friends.